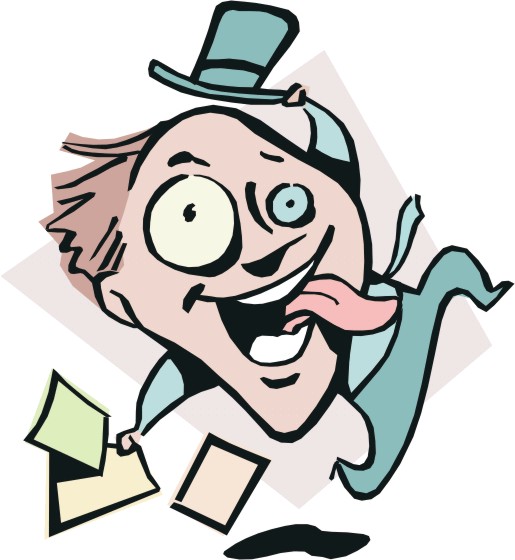 If someone had told me everything that was going to transpire between January and now, I would have either worried myself into an early grave or just lost my mind on the spot.  I'm very glad that God doesn't typically let us in on the future.  Very few of us could handle it.  I sometimes wonder how the prophets were able to process and cope with the knowledge of the future that God gave them.
Besides the heart blip, I ended up with another physical issue.  Without going into details, I'm hoping and praying that my body will resolve the problem on its own.  If not, I'll be in the doctor's office in about two weeks for an interventionary procedure. **sigh**
Now, on to the good stuff.  Of course, none of it is simple – God doesn't want me to get bored.

A week ago, my husband IM'd me, saying that one of the women in his office had given her two week's notice.  He gave me the email address of the appropriate person and told me to get my resume to her, pronto.  She called me and we set up an interview for this past Monday.  I went in at 2 PM, had the interview, left and went back to work.  She called me at home around 6PM with an offer – definitely more than I'm making now.  I accepted.
During that interview, I was asked about a starting date.  My current office closes May 31.  The two week's notice given by their current employee gave them coverage through May 25, leaving the week of Memorial Day without anyone to cover the position.  I told them that, if they absolutely had to have me, I'd have to work something out with my current boss.  However, I explained that I'm loyal to the core, that I had been with this company for over 2 years and everyone here is like family.  Things already were beginning to get crazy with everyone trying to get all of their ducks into a row before moving to the new office. That last week was going to be crazier yet and I was not comfortable leaving them "high and dry" when they would need me the most.  The people I interviewed with said that they understood and agreed to let me start on June 4th.
On Wednesday, 2 days later, I had to run to their office before going to work so that paperwork could be filled out and they could administer a "whizz quiz" (translation: drug test via urinalysis).  Once I was on my way to work, my husband called with a question: "How quickly can you start here?".  A little confused, I reiterated what the agreement had been and asked what was going on.
Apparently, the woman that had given her notice decided to make up a cockamamie story (which, btw, no one believes) and called in, saying that she just wasn't going to be able to finish out her two weeks, effective that morning. Now, instead of trying to hold things together for a one-week gap, the company had to come up with another solution- the accounts the woman had been working on weren't going to wait almost three weeks until someone else (me) got there to do the job.
After much wrangling and a bunch of phone calls, I will be starting my new job while still working at my current office until it closes.  I'll be splitting my days – mornings at the current office, afternoons at the new one – in an attempt to keep everyone's heads above water.
I enjoy a good challenge and the opportunity to help others that find themselves in a sticky mess. While I like having things in some semblance of order, I like change even more.  This situation certainly fits both descriptions.  However, I covet your prayers. As much as I look forward to this type of thing, it could make my life very chaotic for the next two weeks. I want to thrive on the insanity, not be killed by it.